BLEED OUT – 1LP ON ORANGE & BLACK MARBLED VINYL - WT STORE EXCLUSIVE
Regular price

Sale price

€29,99
Within Temptation, the renowned Dutch symphonic metal band, are set to captivate fans with their eighth studio album Bleed Out on October 20, 2023.
Bleed Out signifies a bold leap forward for the band. From contemporary, hard-hitting djenty riffs to soaring melodies displaying their symphonic roots, Within Temptation have created a sonic journey that fuses diverse musical styles and thought-provoking themes. This is an album that is as epic as it is unflinchingly outspoken, and now more than ever, this is a band who aren't afraid to make a stand on issues they care about. Within Temptation have delivered a fist-in-the-air proclamation of both their moral convictions and their fearless approach to music.
Bleed Out is available as a Within Temptation store exclusive of 1000 individually numbered copies on orange and black marbled vinyl and includes a 4-page booklet with lyrics. Strictly Limited!
180 Gram Audiophile Vinyl
Including 4-page booklet with lyrics
Within Temptation store exclusive
Brand new album featuring the latest hit singles "Bleed Out" & "Ritual"

Limited edition of 1000 individually numbered copies on orange and black marbled vinyl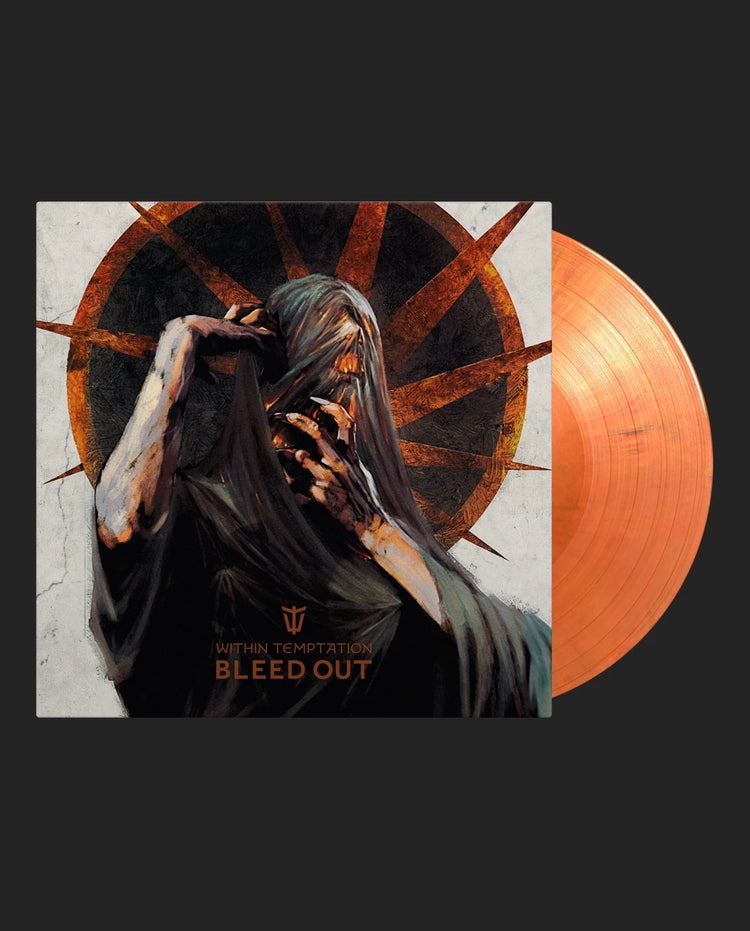 Tracklist

Side A
1. We Go To War
2. Bleed Out
3. Wireless
4. Worth Dying For
5. Ritual

Side B
1. Cyanide Love
2. The Purge
3. Don't Pray For Me
4. Shed My Skin (feat. Annisokay)
5. Unbroken
6. Entertain You