THE UNFORGIVING EXCLUSIVE 2LP
Regular price

Sale price

€32,99
The concept album The Unforgiving is the fifth studio album by Dutch symphonic metal band Within Temptation. Sharon den Adel makes full use of her vocal style and 3+ octave range, as the band is bringing back the symphonic music of the '80s. The guitars are brought to the front and memorable riffs are backed by a mix of symphonic and electronic keyboards. The album charted all over the world (#50 in the Billboard 200, #23 in the UK Album chart, and #2 in the Dutch Album chart).
The Unforgiving is available as a limited edition of 300 individually numbered copies on crystal clear & translucent green coloured vinyl. The package includes a unique litho and a comic-booklet with lyrics and images.
RELEASE DATE: November 4, 2022
All pre-orders will be shipped several days before the official release date. 
180 gram audiophile vinyl
Gatefold sleeve
Includes unique litho + comic-booklet with lyrics and images
Featuring the singles "Faster", "Sinéad" and "Shot in the Dark" a.o.
3 Bonustracks: "I Don't Wanna", "Empty Eyes" and "The Last Dance"
Charted Top 10 in Germany, Portugal, Sweden, Switzerland, Finland, Netherlands, Belgium and US Rock chart
Limited edition of 300 individually numbered copies on crystal clear & translucent green coloured vinyl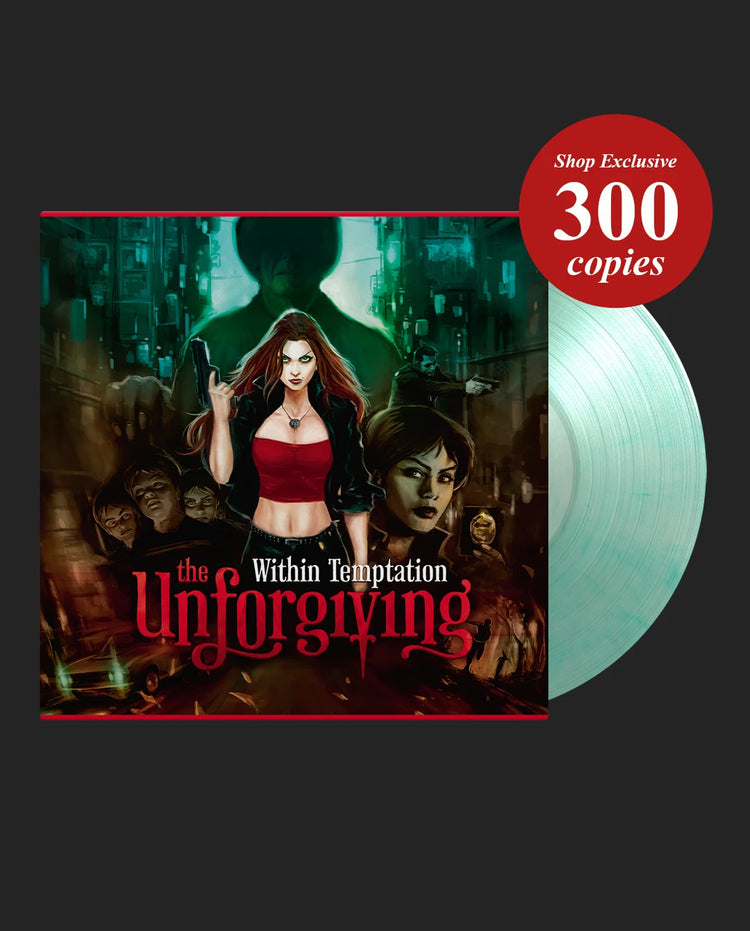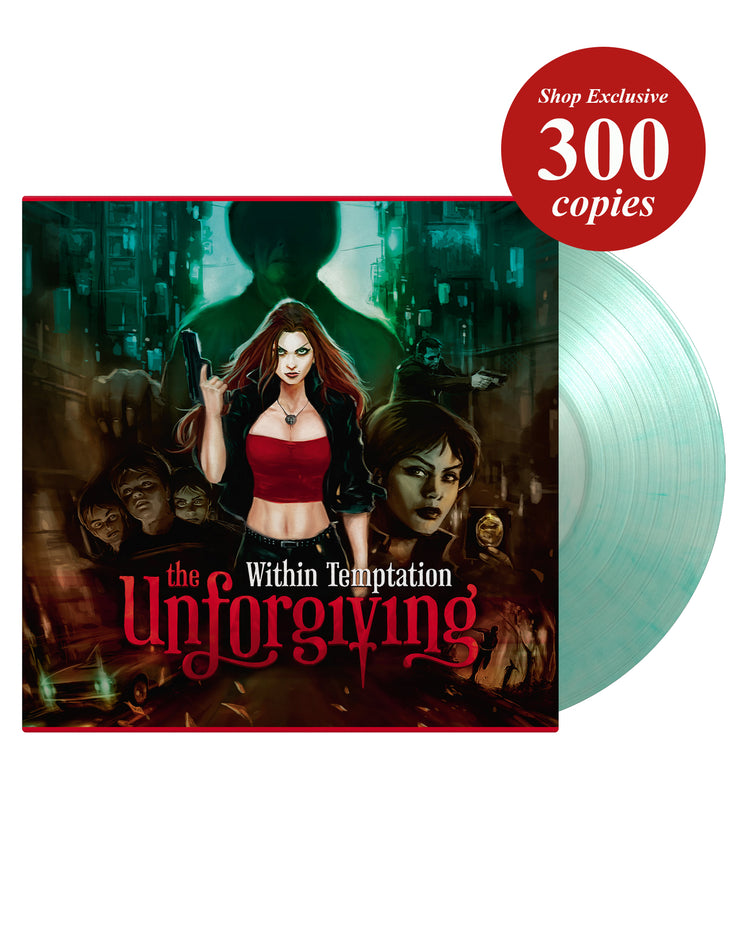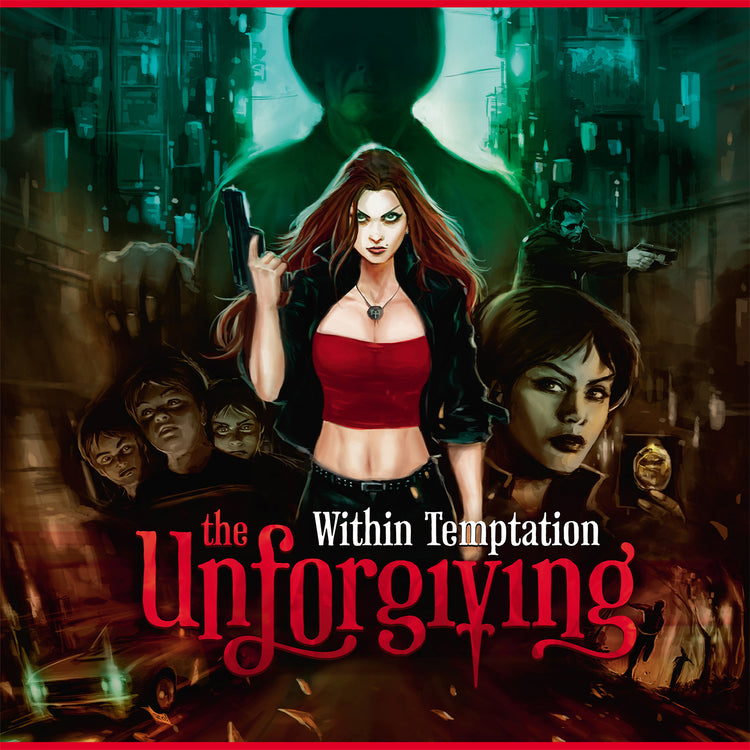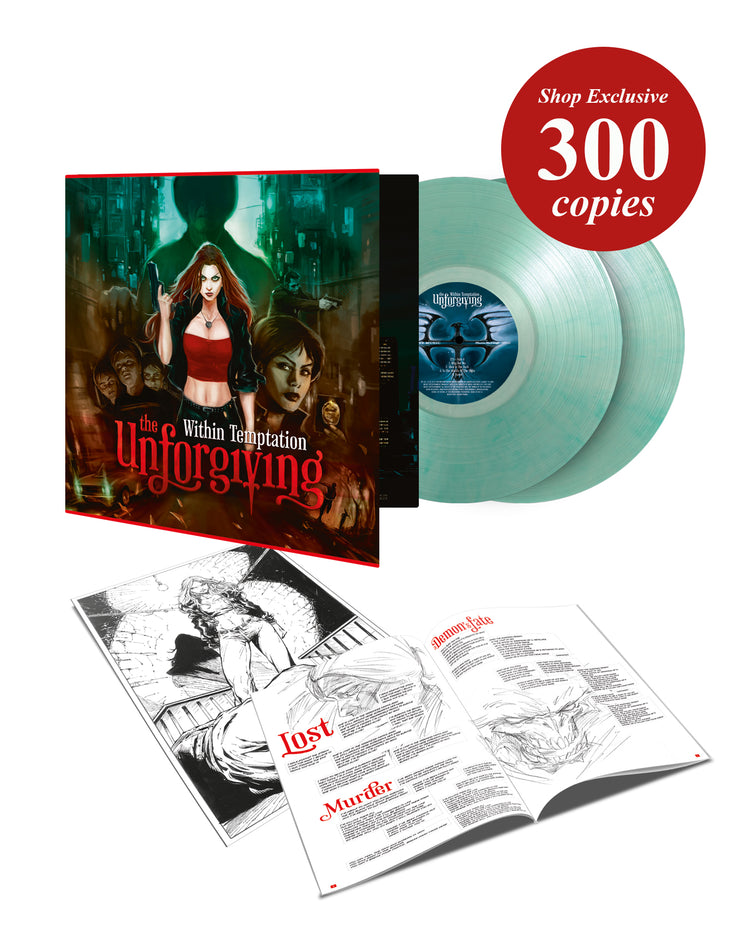 Tracklist

Side A
1. Why Not Me
2. Shot In The Dark
3. In The Middle Of The Night
4. Faster

Side B
1. Fire And Ice
2. Iron
3. Where Is The Edge
4. Sinéad

Side C
1. Lost
2. Murder
3. A Demon's Fate
4. Stairway To The Skies

Side D
1. I Don't Wanna (Bonus Track)
2. Empty Eyes (Bonus Track)
3. The Last Dance (Bonus Track)