A Brand New Comic Book Series
We're returning to comics! Drawing inspiration from the music and visuals of 2019's RESIST, and our 2021 virtual concert 'The Aftermath', this official series debuts in May - with a limited edition first print edition available to pre-order now!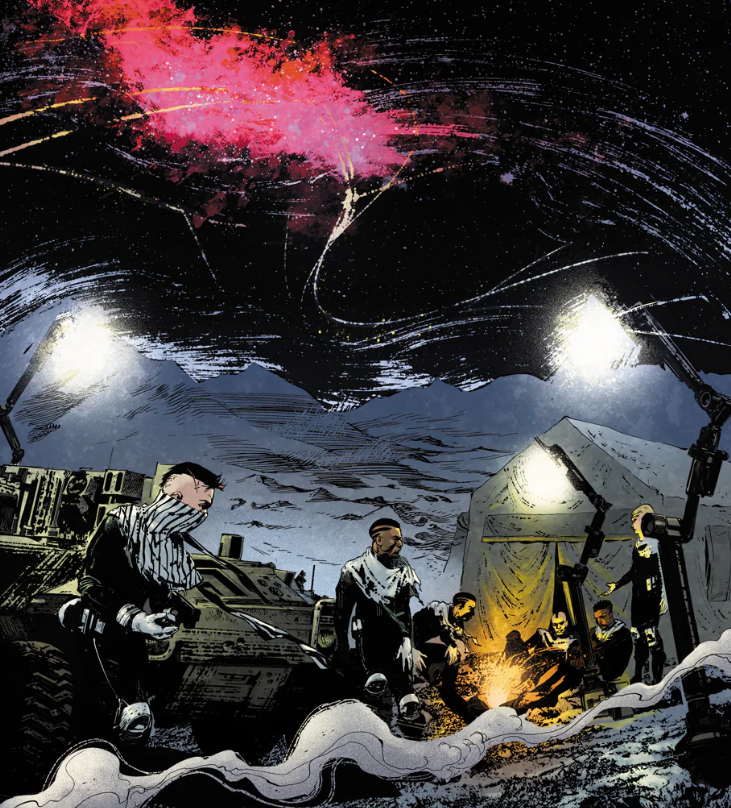 Synopsis
In the future, an endless battle rages between two species—an advanced but inherently humanoid species ruled by a techno-organic matriarch on one side, and a cruel race of alien artificial intelligences on the other.
Several stories collide to paint a sweeping portrait of the matriarch's life and her struggle to balance what she was created to be with the impossible forces that shape her.
The Features.
Printing May 10th, 2023.
First Print Edition Features:
- Limited to 2500 copies
- Individually numbered
- Specialty foil treatment
- Cardstock cover
- Glossy pages