Official Within Temptation Merchandise
From t-shirts to hoodies and long sleeves: check out the newest Within Temptation merchandise drops.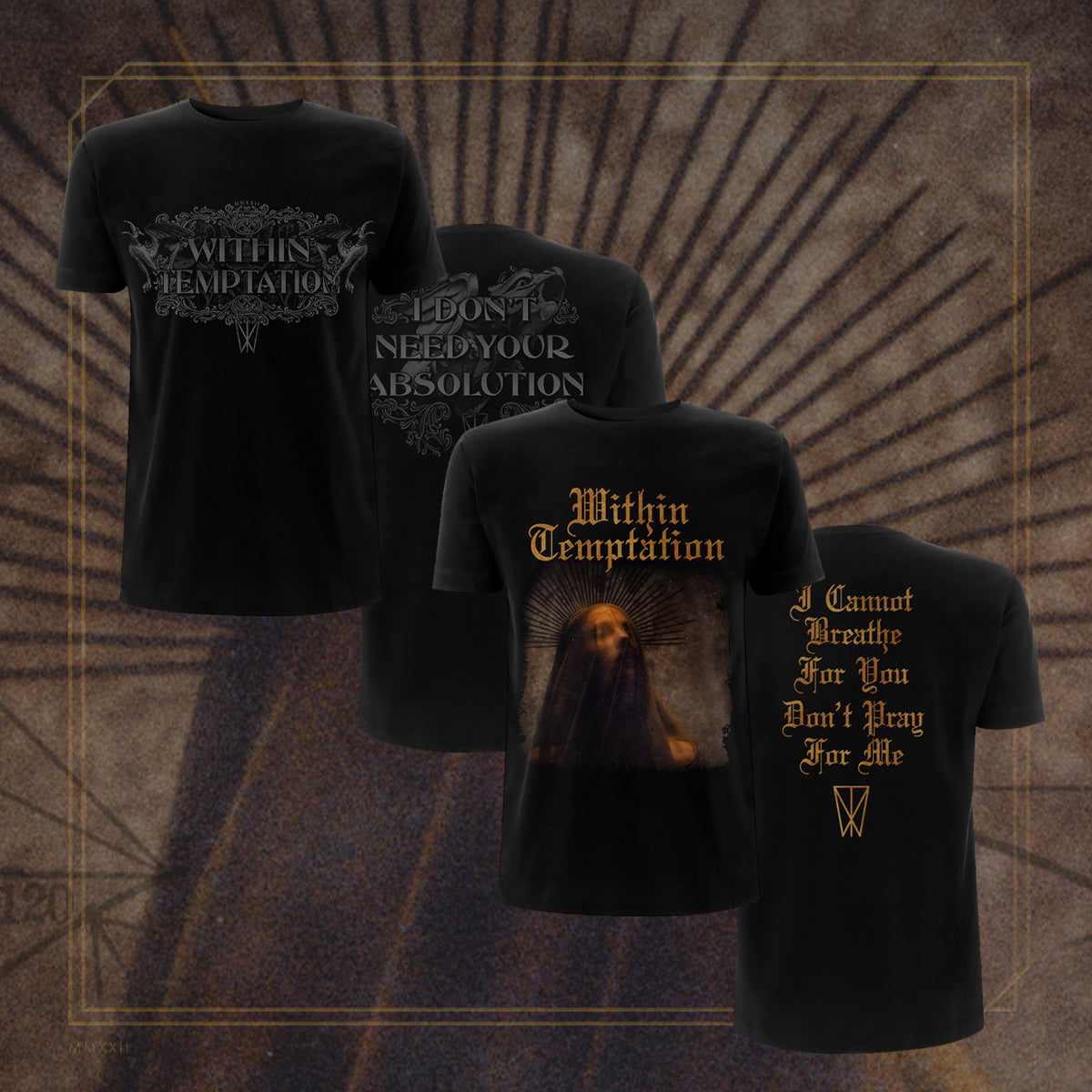 Check out our newest merch drop!
We've dropped two awesome new shirt designs together with the release of our brand new single 'Don't Pray For Me'.
And good news: if you get them both, you'll get a nice discount of 10%. Happy shopping!
grab the newest t-shirts