BLACK SYMPHONY 3LP
Regular price

Sale price

€39,99
Black Symphony is a live album by the Dutch symphonic metal band Within Temptation, recorded together with The Metropole Orchestra, the Pa'dam Choir and special guests. The album was recorded at the sold out Ahoy Arena in Rotterdam, Netherlands on February 7, 2008. This symphonic masterpiece contains classics like "Ice Queen", "Stand My Ground", "What Have You Done" and "Memories" amongst others.
Black Symphony is available as a strictly limited edition of only 500 individually numbered copies on crystal clear & black vinyl. This 3LP is housed in a deluxe tri-fold sleeve and contains an 8-page booklet.
RELEASE DATE: November 4, 2022
All pre-orders will be shipped several days before the official release date. 
180 gram audiophile vinyl
Deluxe tri-fold sleeve
Including 8-page booklet
Legendary 2008 live album by Within Temptation, accompanied by The Metropole Orchestra and the Pa'dam Choir
3LP Featuring "What Have You Done", "Ice Queen", "Stand My Ground", "Mother Earth" a.o.
Limited edition of 500 individually numbered copies on crystal clear & black marbled vinyl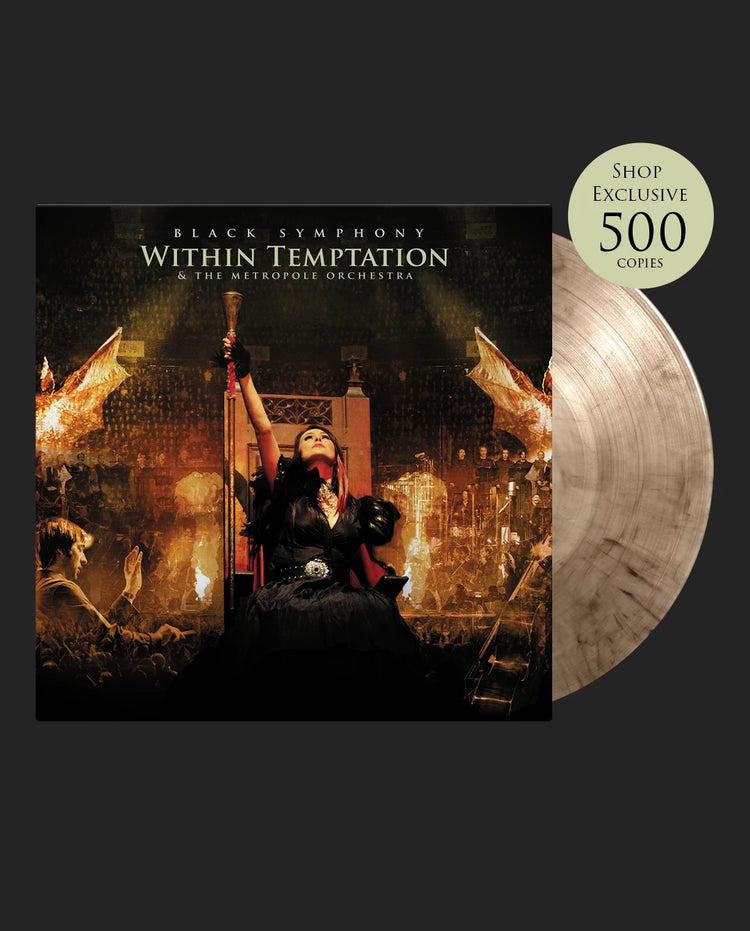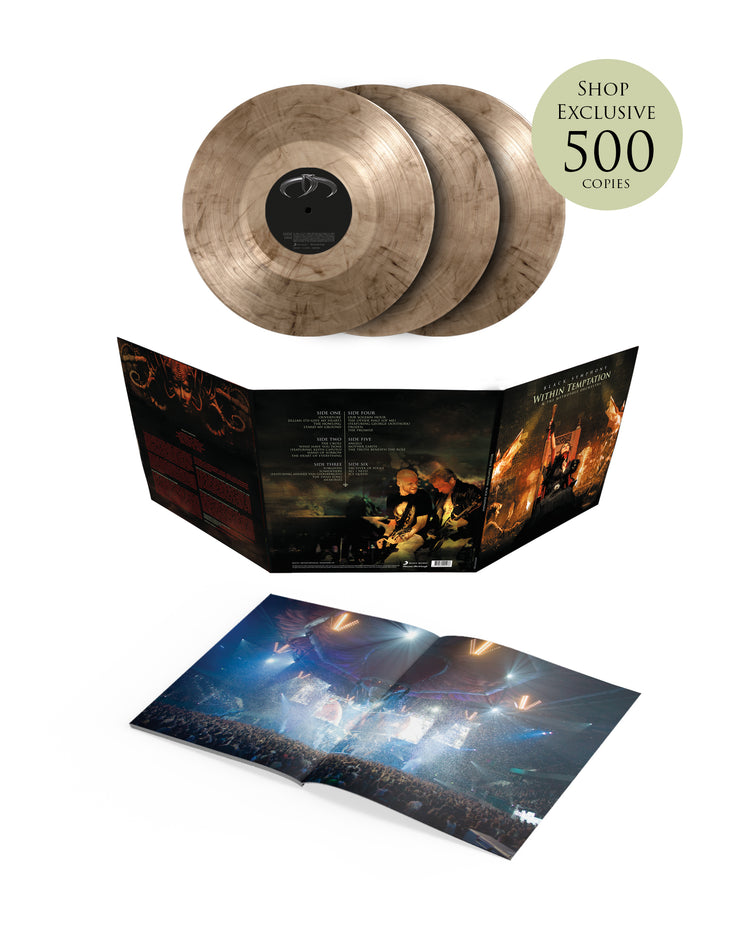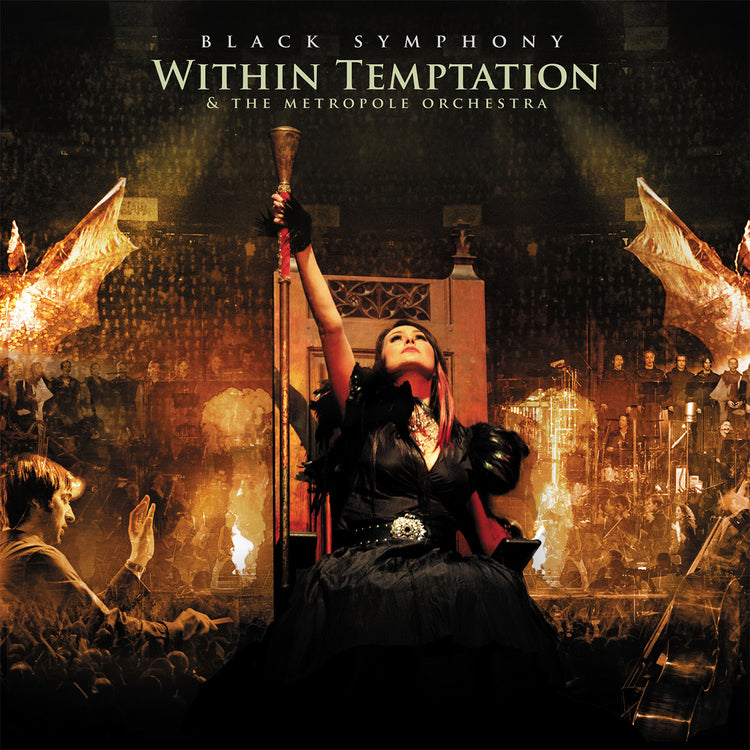 Tracklist

Side A
1. Ouverture
2. Jillian (I'd Give My Heart)
3. The Howling
4. Stand My Ground

Side B
1. The Cross
2. What Have You Done
3. Hand Of Sorrow
4. The Heart Of Everything

Side C
1. Forgiven
2. Somewhere
3. The Swan Song
4. Memories

Side D
1. Our Solemn Hour
2. The Other Half (Of Me)
3. Frozen
4. The Promise

Side E
1. Angels
2. Mother Earth
3. The Truth Beneath The Rose

Side F
1. Deceiver Of Fools
2. All I Need
3. Ice Queen